Publications
In my professional life as a researcher and consultant, I wrote many books and reports, and contributed to others. But I also write poetry, short stories and create create 'coffee table' art books.
The first book I ever wrote was called 'Bearing all in Umbria' and it was wonderful to let my imagination run riot for a change (something not encouraged when you are interpreting statistics, you understand) and write about the first five weeks at my house in Italy and how my former husband and I dealt with, amongst other things, the largest earthquake in central Italy for many years. Unfortunately, after gaining quite a following amongst the bear cognescenti, leading to Toby receiving fan mail from bears across the UK, this book is no longer in print. I have a limited number of remaining copies available for sale (contact me directly). I know someone bought one from a used book seller on Amazon recently.
Bearing All in Umbria – The Diary of Toby Bear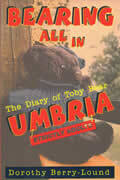 Toby Bear goes to Italy with Mummy and Daddy. He sends letters to Nanny telling her all about his holiday.
It sounds like a children's story, but it's definitely not – it's strictly for adults!
Toby Bear is a streetwise bear with a rich imagination. In his e-mails to Nanny he regales her with the very grown-up activities of Mummy and Daddy. They are innocently sampling the delights of Italy – with a glass or two of wine to add to their enjoyment – but to Toby Bear they are leading a life of debauchery.
Toby's exaggerated version of their exploits, mingled with revelations of his own secret life and nocturnal adventures, adds a touch of spice to this quirky and very funny account of a sojourn in Italy.
The Journey

I write a lot of poetry and it makes sense to combine my poetry with my artwork, as I did with my book The Journey.
From the back cover: 'A beautiful book full of rich imagery. ShannathShima, a multiple walk- in, invites you to share her journey of spiritual growth and understanding. Follow her as she learns to meditate, receives the teachings of her guide White Cloud and is given her spirit name. Walk the path of the snow leopard, dance with fireflies in the forest, become feathers and flurries of movement, howl at the moon and allow your heart to be uplifted as you share her walk-in experiences.'
Price: £5.99
It is available in paperback from CityScape Books.
Also available as an ebook from The Fellowship of Authors and Artists or Amazon Kindle.
My Paciano – Il Mio Paciano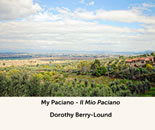 I created a book of the images from my 2016 exhibition in Paciano, Italy. The publication is available in a variety of formats from Blurb.
Features in other books
My art and photography have been featured, along with a number of other artists, in a book entitled 'Digital Exposure' edited by Mario Carta, which is available at Amazon.com.
Current projects
I am Stevie Mouse
Due to be published later this year, here is the introduction: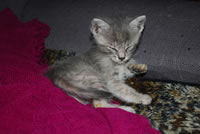 "My name is Stevie Mouse and I was supposed to die. I was ready to die. I was so sick and my eyes were ulcerated so I couldn't find my mum to suckle. I was starving and just skin and bones. I lay, cold and drowning slowly, in a puddle, in the middle of a thunderstorm as my family were nearby watching. I knew they were there but they couldn't do anything for me so it was kinder to let me die. That is the way of the animal kingdom. But as I was getting ready to leave I heard a soft human voice and hands picked me up and cradled me gently. I felt the sensation of flying as I was carried into the house and wrapped in something warm. I heard the sound of soft Buddhist chanting in my ear and could feel the love that was being sent to me. And I thought maybe if I really, really tried I might be able to live ... and I did. This is my story. I am Stevie Mouse."
Poetry with illustrations
A long term project is a book of poetry with illustrations which is something I return to from time to time as the inspiration strikes!
Developing Inner Peace
In May 2017 my husband, Graham Irwin, and I launched our course about discovering spirituality. Called 'Developing Inner Peace', the course is based on his book 'Enlightenment for Beginners'. If you want to discover more about your spiritual side and/or want to feel more peaceful then this simple course might suit you. The introduction and Module 1 are free so you can try the course before you sign up.